4br Lakeland FL Polk County Home for Sale 4 Bed 2 Baths in Lakeland, Florida For Sale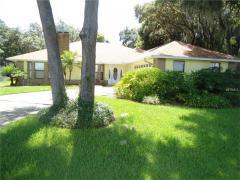 Price: $224,900
Seller:
Type: Wanted rentals, For Sale - Private.

Click HERE to See
More Information and Photos
Jay Hickman(863) 680-3322
RE/MAX Paramount Properties
(863) 680-3322
You found your home! 4BR/2bath split plan with 2,280 sq. ft. of living in beautiful Derbyshire. Includes beautiful vaulted wood ceilings, fireplace, inside utility and sprinkler system. Plus, screen pool overlooking manicured lawn on 1/3 acres. Excellent condition, 5 star school district near I-4 and Lakeland Square Mall. See today! Gone tomorrow!!
eWebID: 878801

Price: $700,000


Price: $975,000


4br 4/2 New Home In Auburndale
Beautiful split floor plan 4 bedrooms and 2 full baths. The modern kitchen offers home buyers a functional breakfast...
Price: $226,300


Price: $274,900